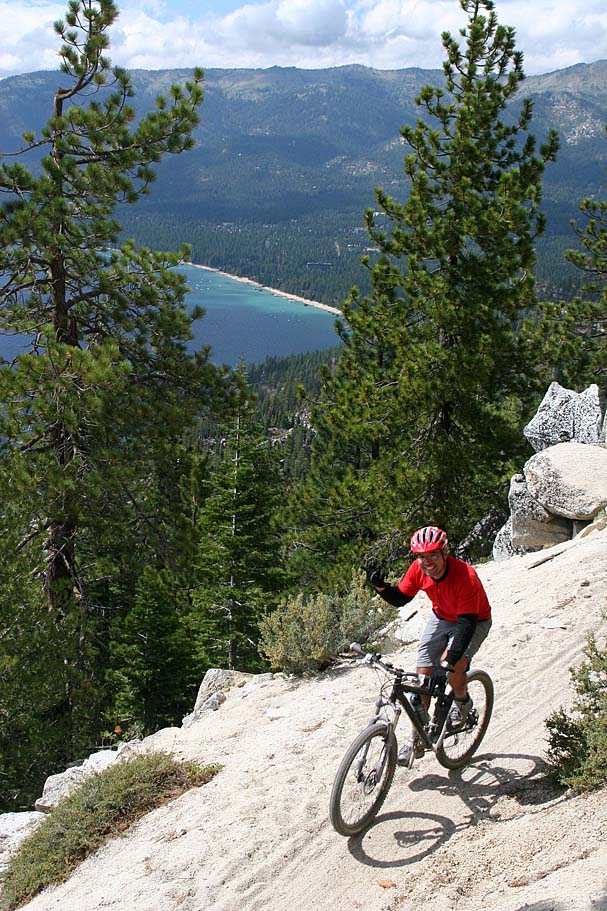 Join us for our annual Tahoe weekend of camping, riding and trailwork on August 14-16, 2010.
BONC will join FATRAC, MBOSC, ROMP, and other Northern California mountain bike clubs for our annual Tahoe multi-club campout, which will include rides, a half day of trailwork, movie night, a raffle, and hanging out with other mountain bikers from all over Northern California. We'll camp at Zephyr Cove campground on the east side of Lake Tahoe. This is a walk-in campground, so your car may be a few hundred feet from where we will camp. We'll partner with the Tahoe Rim Trail Association to reroute a section of the Tahoe Rim Trail at Kingsbury Grade.
There will be many rides, mostly around the east shore and south shore of Lake Tahoe. BONC will ask for a $10.00 donation to help us to reserve your spot. Please let me know if you plan to join us.
August 14th - 16th 2010
Zephyr Cove Campground (east side of Lake Tahoe)
This event is a great time!