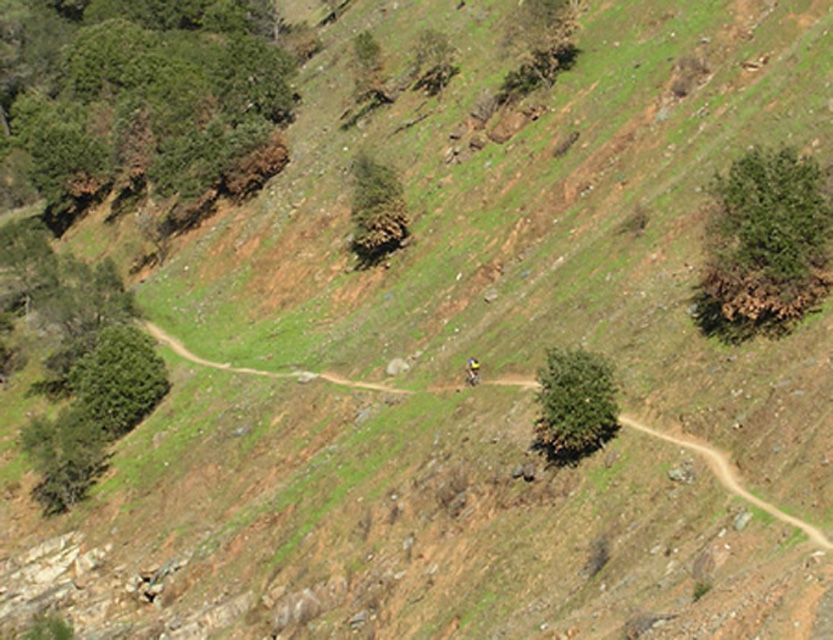 Help Improve Auburn Trails!
As we know,
Auburn State Recreation Area
offers superb trails. NorCal IMBA rep Jim Haagen-Smit asks that you help make them even better:
"Do you appreciate the trails you ride in the Auburn State Recreation Area? Participate in a planning process now underway!
The Auburn State Recreation Area Management Plan is being updated by State Parks. Thanks to those of you who've attended stakeholders' meetings and the May 30 public workshop. State Parks is gathering comments until June 30, but the sooner the better. For background you may visit the webbsite:
http://www.parks.ca.gov/?page_id=24325
Email comments to:
jmiche@parks.ca.gov
Or mail:
Jim Micheaels
California State Parks
Gold Fields District
7806 Auburn-Folsom Road
Folsom, CA 95630
Please make personal comments and thank State Parks for volunteer opportunities, access, race venue at Olmstead, support of Endurance Capitol theme, and bike businesses, etc. Possible asks:
The plan should include equal miles of trails between the user groups (currently mtbs are allowed on 60 of the 115 miles - 12 of those at Mammoth Bar. Equestrians get 90 miles).
Add a multiple use loop in the upper middle fork zone - none currently exist now.
Support the North Fork Trail plan by the County. (need another trail to disperse users from popular Clementine/Connector Trails.)
Request safe access to river at Oregon Bar (State Parks have mtbs on the road with cars, instead of the near-by trail.)
Request safe and more enjoyable Auburn to Cool trail.
Support multiple use trails (single use trails are difficult to enforce, promote polarity, have high impacts on limited natural resources.)"